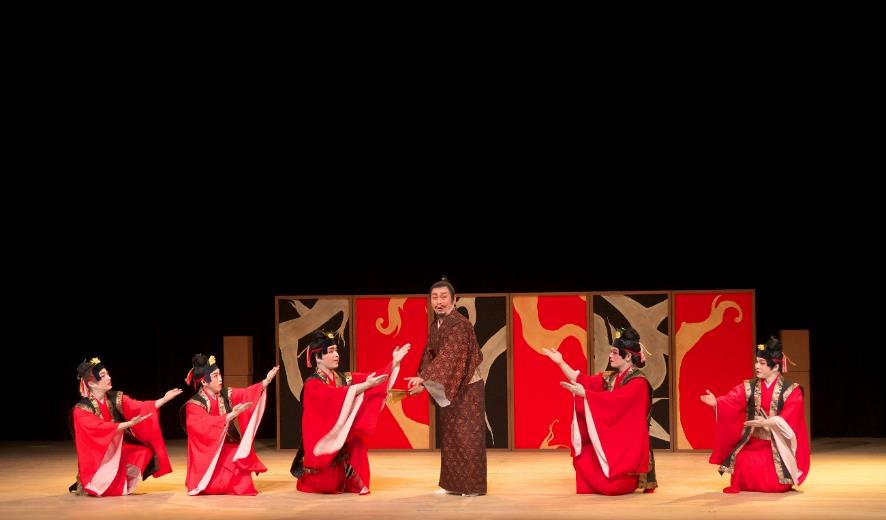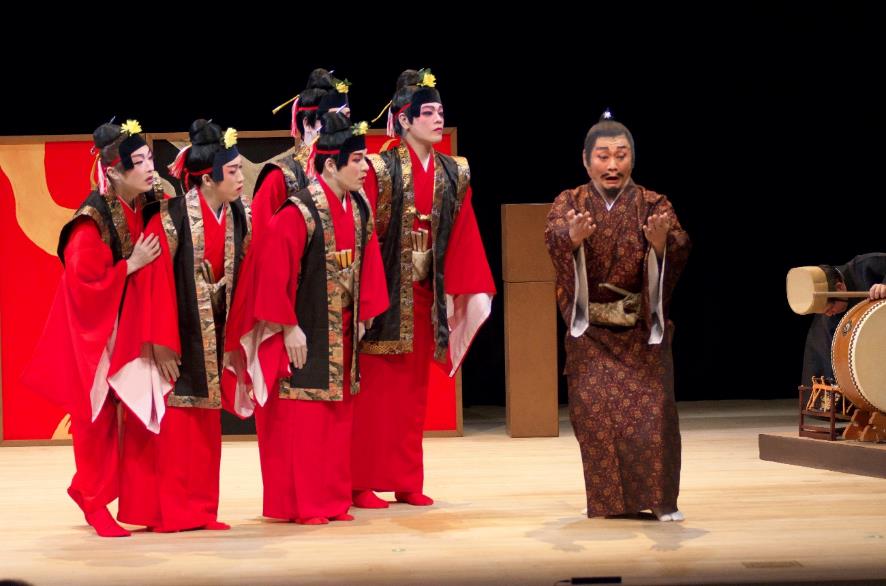 In the era of the Ryukyu Kingdom.
Due to its trade and diplomacy, the small island country, Ryukyu, was extremely prosperous.
News that makes people disbelieve their ears reaches Shuri Castle in September.
People of the castle are busy preparing to entertain the Chinese emperor's messengers who are about to come and visit.
"Japanese Satsuma samurai officials are heading for Shuri Castle"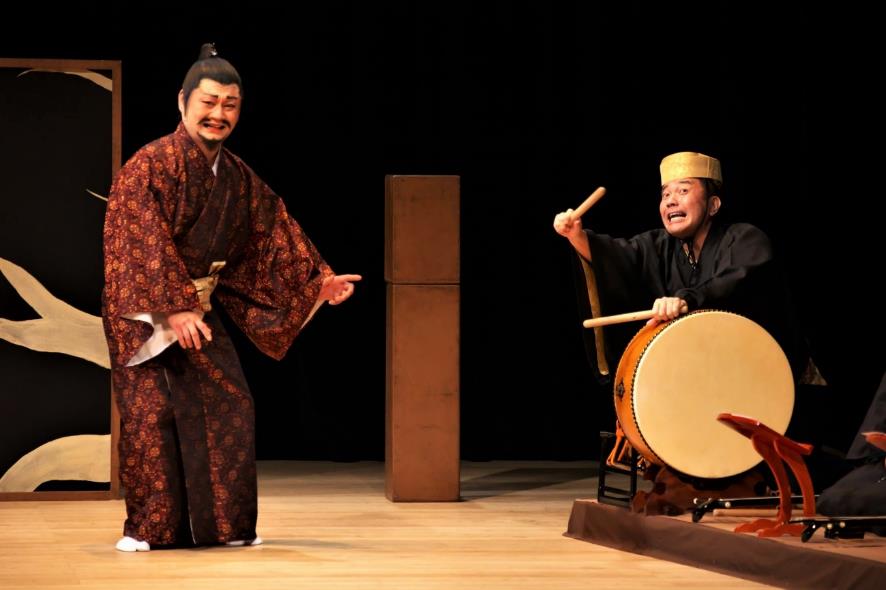 It is September (Kungwachi) now.
Japanese Satsuma samurai officials were scheduled to come in May (Gungwachi).
These guests must never be brought together.
…… May (Gungwachi).
……. September (Kungwachi).
Yes.
It is discovered that reception parties are double-booked by a mistaken hearing.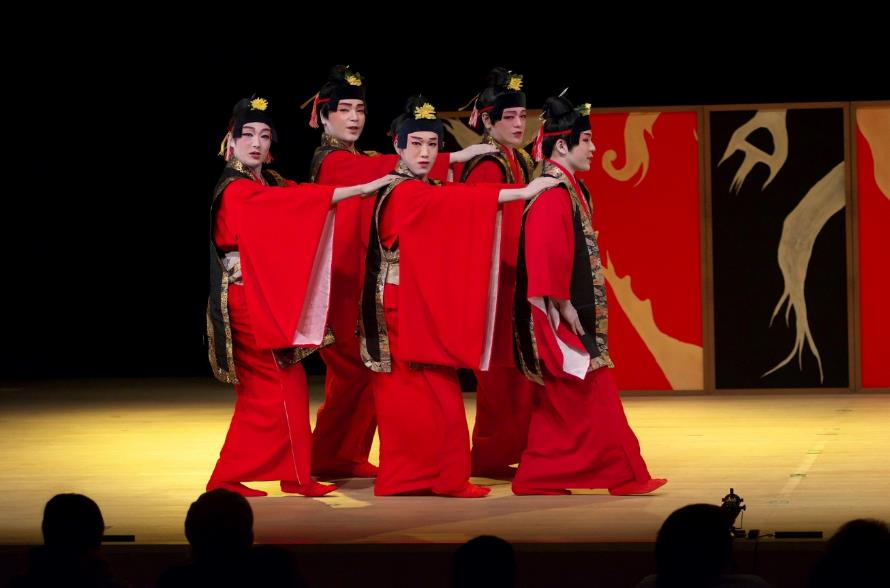 Both banquets are important. They can influence the country's future. Neither can be canceled!
Odori Bugyo, the manager of the banquets, decides to proceed with the two at the same time secretly. Stand up and get over these difficulties from one to the next with wisdom and teamwork, and trained, polished songs and dances!
A non-stop slapstick drama by the handsome guys of the Ryukyu Kingdom begins. They work for the national fate.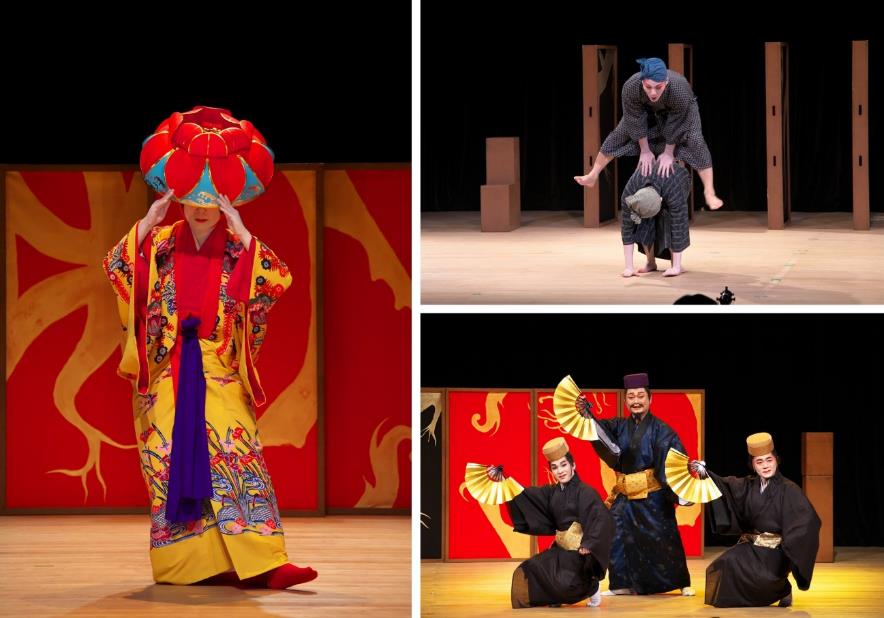 Excellent Ryukyu Performing Arts x LOL Comedy
In Okinawa, many performing arts have been loved by the people as familiar objects.
Various kinds of "Ryukyu performing arts" such as Ryukyu dance, KumiOdori, classical music, and folk songs appear in the stage of "Gungwachi Kungwachi". You can enjoy the dance performance and hospitality through the singing and dancing of Odori Bugyo and his performers. You will feel as if you have traveled through time to the age when the performing arts of the islands were blossoming.
Please enjoy the magnificent Ryukyu performing arts with their exquisite craftsmanship and beauty.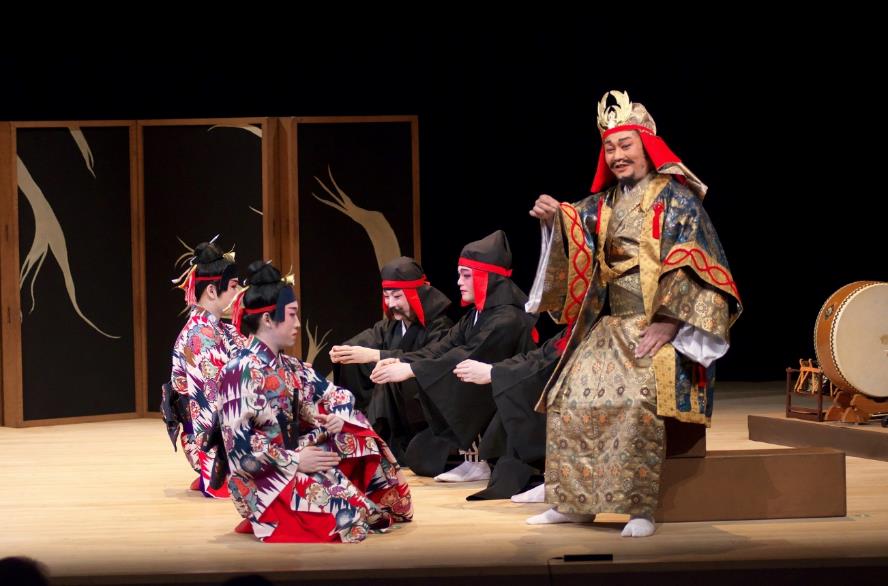 There are certainly reasons
why people have loved their performance arts on these islands.
Okinawan songs and dances are great entertainments created by their ancestors. They were also important tools for this small country to maintain diplomatic relations with other countries and survive.
For example, "KumiOdori" appears as a "play within a play" in "Gungwachi Kungwachi". It is one of the classic performances that represent Okinawa. It was originally a special show prepared by the Ryukyu Kingdom nobles to entertain guests.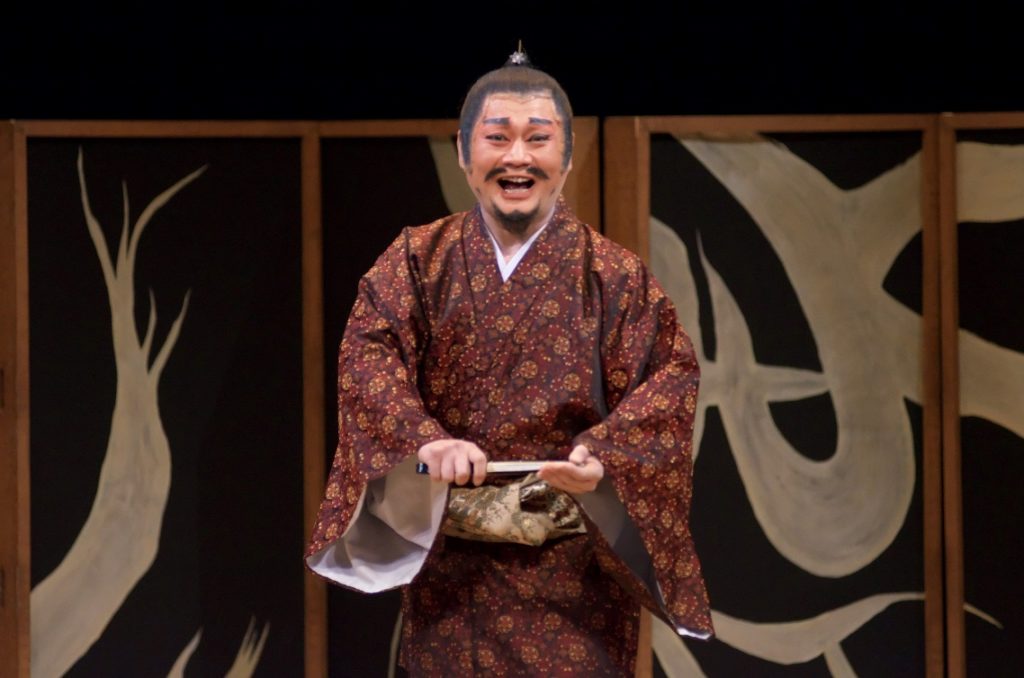 Today, you are our special guests.
In a spirit of hospitality, we offer the songs and dances of these islands, once enjoyed by the nobles of the Kingdom Era, to our guests living today. The charm of these performances goes beyond mere beauty and fun.
KumiOdori dances in "Gungwachi Kungwachi" are collected from famous scenes of each KumiOdori play. For more information please check here.
It is the 300th anniversary since the founding of KumiOdori in 2019.
So many performances and events are planned that you can easily enjoy KumiOdori even if you haven't seen it before. Why don't you take this occasion to experience the world of KumiOdori?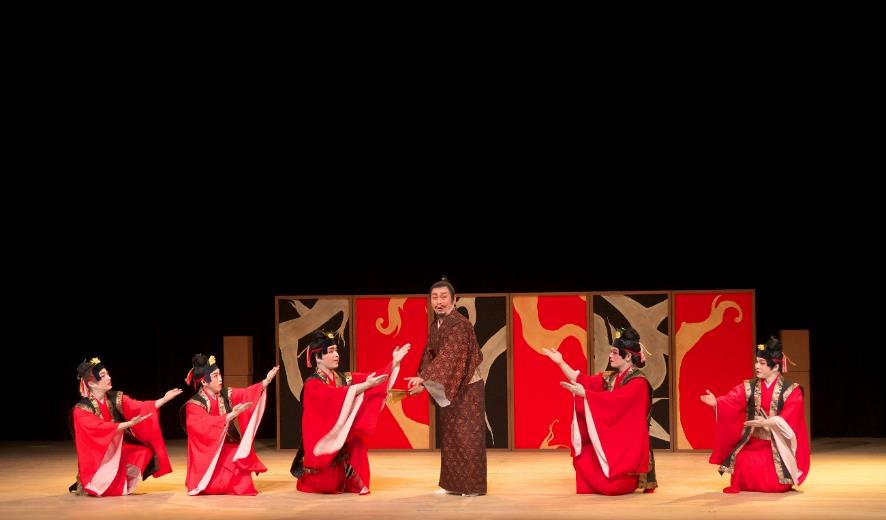 ※The photographs in the article are images. Casts may vary depending on the performance date.
Voices from the audience
◆It was more than I expected. Very funny entertainment! Good job!
(Overseas, 40s male)
◆ I felt the Uchinaanchu's openness, warmth, and love for their islands. I enjoyed watching it with my son. Thank you very much.
(Okinawa, 20s female)
◆ Composition、music and performances are all wonderful. I want people from inside and outside of the prifecture, all over the world, to see it.
(Okinawa, 60s female)
◆ The best! Imagine, I cried!
(Okinawa, 30s male)
◆ It was really interesting. I hadn't imagined the classical performing arts could be produced comically like this.
(Prefecture, 60s male)
◆ It was a wonderful performance. I almost cried feeling Uchinaanchu's heart when I heard the words from the last dance "when I am happy I dance, when I'm sad I dance". Dances and songs were amazing!! Thank you very much.
(Okinawa, 60s female)
◆ Okinawa's traditional performing arts were condensed into one production, and there was laughter, too. It was a lot of fun not tiring at all.
(Okinawa, 30s female)
◆ It 's a really wonderful performance. I was too moved to stop crying. During the laughter, I felt their pride in taking charge of Uchinaa performing arts. A very good production. I want people from outside the prefecture and overseas to watch it. I want to see it again.
(Okinawa, 40s female)
◆ Based on the tradition of Ryukyuan culture, comedy elements were included and it was very easy to watch. I would like to recommend it to tourists and children. Both the performers and the musicians were very good.
(Okinawa, 50s female)
---
Gungwachi Kungwachi 2019/2020
■Schedule
Fri. 7. February 2020 19:00
Sat. 8. February 2020 13:00/16:00
Sun. 9. February 2020 13:00/16:00
※Doors open 30 minutes prior to start.
■Locations
Tenbusu Hall
3 Chome-2-10 Makishi, Naha, Okinawa Prefecture
Naha city Culture Tenbusu hall 4F
* Use of public transportations such as the monorail is recommended to access the location.
* Traffic restriction may occur on Kokusai Street due to Transit mall, NAHA Marathon or Naha tug of war.
* Kokusai Street will be a pedestrian street from 12pm to 6pm on Sundays. Please refer to this website for the detour.
■Ticket Price (including sales tax)
Adult:   2,500 yen
18 and Under:2,000 yen
※Children aged 5 and under don't eed a ticket. if they sit on a lap.
---

https://okinawageinodays.com/wp-content/uploads/2019/08/190813_59sp1-7.jpeg
520
886
okinawageino
https://okinawageinodays.com/wp-content/uploads/2021/10/沖縄県文化観光戦略推進事業白背景_ロゴセット-300x78.jpg
okinawageino
2020-01-08 12:00:51
2020-01-29 16:03:30
"Gungwachi Kungwachi" Handsome guys of The Ryukyu Kingdom struggle!